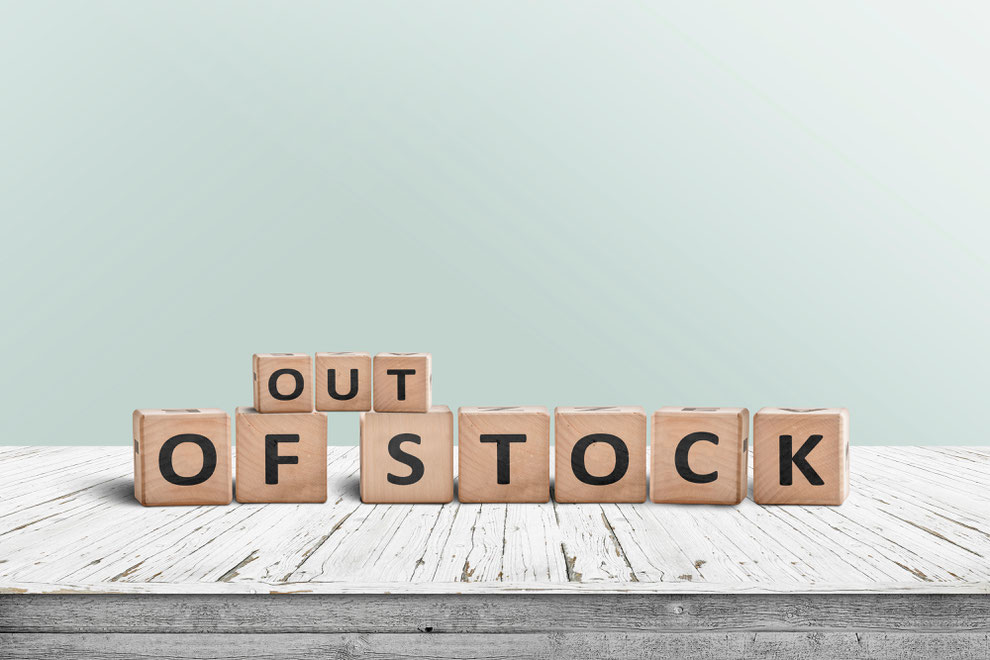 Material shortages are keeping economies worldwide under pressure. The ifo Institute recently published a new study on this subject. According to the institute, the majority of companies expect material shortages to persist. What opportunities do new technologies such as artificial intelligence (AI) offer to counter material shortages? The company 21strategies uses artificial intelligence to hedge currency price risks in international purchasing. This allows currency risks to be hedged effectively. In addition, the AI-based technology of 21strategies provides decision support in determining optimal purchase and sale times for commodities.
Material shortages – How long do companies expect them to last?
The majority of companies in Germany believe that the current material shortages will last until the middle of next year. However, they had expected bottlenecks to end as early as mid-2022. According to the ifo Institute, over 70 percent of industrial companies in Germany were affected by material shortages in July of this year. The previous peak of over 80 percent was reached in December 2021. Despite this decline, the ifo Institute says it is not possible to speak of a trend reversal. The current situation is particularly critical for the core sectors of industry in Germany. Thus, around 90 percent of companies in the electrical engineering, mechanical engineering and automotive industries are experiencing difficulties. Accordingly, 90 percent are having difficulty obtaining materials and preliminary products. In areas such as the paper industry, the bottlenecks appear to have eased. For example, the ifo Institute stated that in the paper industry and metal production sectors, only around 30 percent of companies are struggling with material shortages. However, all industries in Germany are struggling with material bottlenecks. This is reflected in the fact that all industries are well above the long-term average.
Material bottlenecks – some companies assume a duration of up to six years
Companies expect the situation to improve. In the manufacturing sector, a large proportion of companies expect the situation to have improved after 10 to 12 months. However, the same assumption was already made in the previous year. In line with this, there are companies which assume that it will take much longer for demand for materials to return to normal. An estimate of up to six years is not exceptional.
Current conflicts are having an impact
The proportion of companies affected by material shortages has not changed fundamentally as a result of the embargoes against Russia. Accordingly, the ifo Institute assumes that the companies concerned were already experiencing supply bottlenecks before the embargoes against Russia. The proportion of companies facing shortages has therefore not increased additionally. Rather, the companies already experiencing shortages are having to contend with even more bottlenecks. The chemical industry and the automotive industry stand out here. According to the report, the chemical industry and the automotive industry each obtain up to 20 percent of their primary products from Russia. Another problem is the uncertainty faced by companies sourcing materials and inputs from Russia. According to the report, it is difficult to compensate for these materials at all. Around 20 to 30 percent of companies suffer from uncertainty as to whether and how they should and can compensate for imports.
Material shortages – What opportunities does artificial intelligence offer?
21strategies uses the third wave of artificial intelligence. Market changes can thus be identified at an early stage. However, prediction models require flexible consideration of short-term developments. With 21strategies' technology, specific influencing factors can be monitored and analyzed in real time. This means that not only currency price risks in international purchasing can be hedged. Optimal purchasing and selling times for commodities can also be determined in this way. The AI-based technology gives concrete suggestions for action and provides real-time decision support. In this way, AI can contribute to addressing material shortages more effectively. Contact us to find out how AI-based optimization can address material constraints.