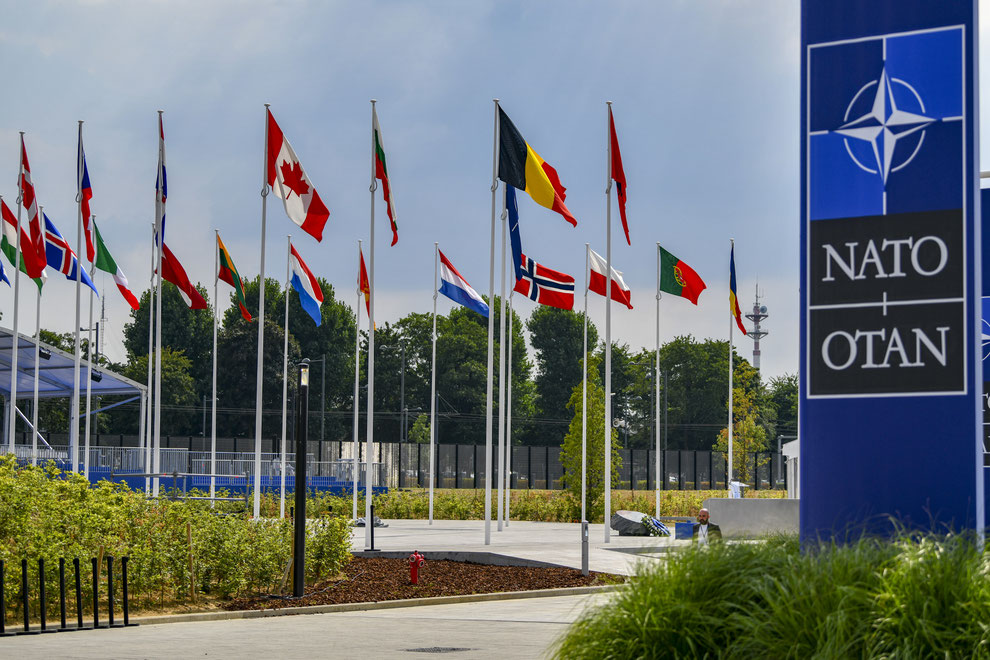 © State Department photo/Public Domain
Seemingly, the war on Ukraine is disruptive for Europe and Germany in particular. National security and defense have taken on a new significance, and this has also changed the perspective on defense policy. The German government has planned a special fund of 100 billion euros which shall serve Germany's armed forces. The ifo Institut published a study in April 2022 entitled "Zeitenwende in der Verteidigungspolitik? 100 Mrd. Euro Sondervermögen für die Bundeswehr – (k)ein großer Wurf" (Turnaround in defense policy? 100 billion euros in special funds for the Bundeswehr – (no) big deal) on the current conditions in defense policy in Germany and identifies a considerable room for improvement. Which is this?
Germany's previous policy of diplomatic relations and economic dependencies came to an abrupt end in February 2022. In Germany in particular, the view of defense policy has changed, as the necessity of national security became evident. As an effect, policy makers changed their attitude towards defense spending and approved a special fund of 100 billion euros for the Bundeswehr, which shall be included in the German constitution.
What to make of the planned investments? The ifo Institute analyzed this in a recent study
In fact such investment will make the defense budget rise to 3.8 percent of the 2022 annual GDP. However, the effect will evaporate in future years, as the ifo Institute sees a decline back to less than 2 percent of GDP, which will bring Germany's annual defense spending back to levels we saw before 2022. The special funds' one-time effects demonstrates that the funds are not being financed by the country's core budget, but instead through debt. Currently, no transfers are being cut or revenues are being raised in the form of further taxes. In this respect, it remains to be seen whether the 2 percent of GDP to be spent in defense budgets – as agreed upon with NATO partners – will in fact be reached in the future. For this reason, both the society an their politicians need to discuss how much defense capability and the NATO alliance commitment mean to them.
Assessment of 100 billion euros special funds
The study by the ifo Institut discusses the special fund through new government debt to modernize the Bundeswehr and against the background of the 2 percent NATO defense contribution. The study states that the special assets alone are urgently needed to make up for the lack of investments in the past years. On the other hand, it should not be sufficient to fully make up for the gaps that have arisen in recent years and to reorganize the Bundeswehr in a sustainable way. This involves not just strengthening equipment, but above all creating more efficient structures. It is therefore not only a matter of current mitigation of the consequences, but also of a restructuring of the use of funds and thus a more efficient use of resources.
With NATO, Germany has committed to spend 2 percent of GDP for defense
NATO's 2 percent target was first codified in 2014. The goal was for member countries to actually increase their defense spending to 2 percent of economic output by 2024. It turns out that Germany's defense spending has been below NATO's 2 percent target ever since. German spending since the turn of the millennium has amounted to just over one percent. Only in a few years did spending deviated from this. In a further development, the additional expenditures for foreign missions had to be financed from these defense expenditures. Compared with the other allies, Germany is in the bottom group in terms of meeting NATO's 2 percent goal.
20 percent of defense spending must be invested in R&D or major equipment
The NATO agreement goes a step further, however. It implies that alliance members invest a portion of defense spending in research and development and in the investment of large-scale equipment. The target here is 20 percent of defense spending. The aim is to ensure modern defense capabilities. Thus, the 2 percent NATO contribution is not only about the spending itself, but also about the quality of the spending and a guarantee of qualitative capability. However, only a few countries have achieved both targets: that of 2 percent for defense spending and that of 20 percent for research and development. As a result, it can be stated that in 2019, Germany's contributions did not reach either target, whereas other major economies are meeting or are close to meeting both targets. Germany's investment in research and development was approximately 15 percent of defense spending in 2019. The trend of insufficient spending was also confirmed over time, and compared to the allies, it occupies one of the bottom positions. A targeted general modernization of defense systems based on NATO requirements is not happening due to underspending.
What the ifo Institute concluded
According to the study, between 20 to nearly 30 billion euros more should have been spent on defense each year since 2014 if Germany had attempted to comply with NATO agreements – this would accrue to an investment backlog of c. 178 billion euros in 2022. Taking into account current inflation figures, a more precise picture emerges, though. This would leave an inflation-adjusted annual deficit of around 25 billion euros to meet NATO's 2 percent target. However, it must be taken into account that in times of economic uncertainty, cuts in social transfers or an increase in the tax burden are economically risky undertakings. In this respect, uncertainty justifies a debt-financed investment in the Bundeswehr.
Takeaway
The bottom line is that past spending on NATO targets was not met by Germany. The country missed both spending targets of 2 percent annual GDP and 20 percent investments in research and development and in large-scale equipment. 100 billion euros special funds shall make up for the major shortfalls of the past. At present, it does not appear that annual defense spending is being restructured in such a way that it would contribute to a sustainable change in defense spending down the road. In the end, however, it is society itself that should discuss how much national security and a defensible democracy are worth to them and how much they want to spend in the long term.
21strategies contributes to the field of research and development in the area of national security. You can find more information on our website. Just take a look.