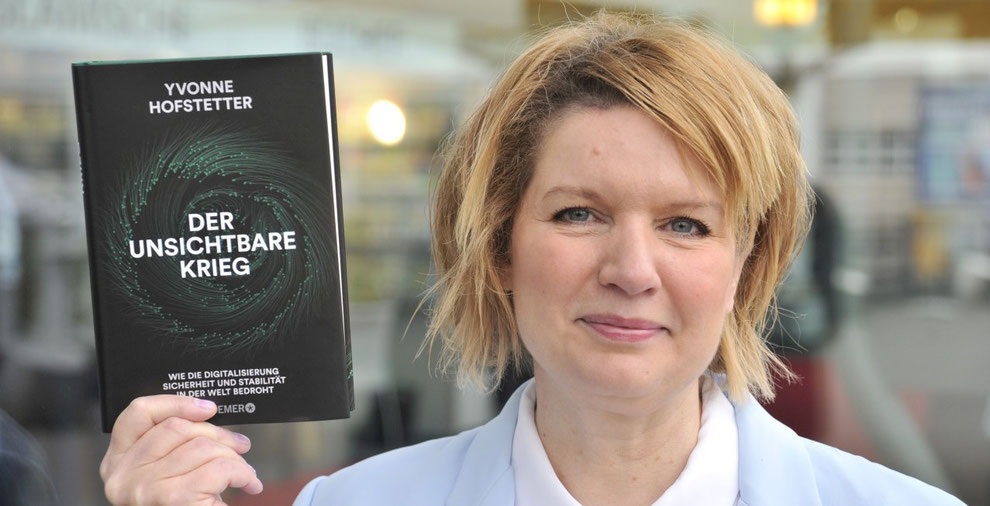 Photo: Thomas Gebauer from Teutopress
Prof. Yvonne Hofstetter will be interviewed at the occasion of an event hosted by the Friedrich Naumann Foundation for Freedom on July 22, 2021, 6:00-7:15pm CEST, on the topic of security issues in a hyper-connected world. A digitally connected world offers enormous opportunities in terms of access to knowledge, the use of artificial intelligence and much more. But a digitally connected world is also open to attacks. Extremely sensitive data is spied on or encrypted, relevant infrastructures are sabotaged, and citizens are influenced by false news in social media. Often criminal groups are behind this, with the aim of extorting ransom. In the same way, cyberattacks can also have a country origin: countries that want to influence the political and economic developments of other countries. Can digitization influence a democracy? Or should democracies develop appropriate handling and measures? If so, what appropriate safeguards would there be? Prof. Yvonne Hofstetter and other experts are discussing this in a panel talk.
Cyberattacks and their significance for modern democracies and economies
In the Situation Report 2020 of the German Federal Office for Information Security, the threat situation is even considered to be critical at one point. Modern democracies and economies are exposed to threats in a new way: cyberattacks. They depend on their digital infrastructure. Some companies are still hardly aware of the extent of the threat. Why? The threat is virtual in nature and thus intangible. It is therefore difficult for people to understand. But it's not just about specific attacks on companies or even institutions that extort ransom and potentially claim customer data or other important data, shutting down entire companies. It is also about manipulation. These days, for example, voters' opinions are specifically influenced via social media. Most consumers of social media are not aware of this. Originally, print media intervened in opinion making but also controlled what information was published. Digitization bypasses the gatekeeper function of print media and control is no longer possible.
How real are cyberattacks in fact?
There are well-known cyberoperations and cyberattacks. Probably the best known is the one against the German Bundestag in 2015, but that is only one well-known example. That it goes even greater shows the case of Sweden of summer 2021. There, hackers shut down the checkout system of a large supermarket company by encrypting the data. Around 800 stores had to close. But that is not all. In Sweden, other important companies were attacked, including the railroad and a gas station company. As a result, citizens are now also feeling the threat in their everyday lives. The German district of Anhalt-Bitterfeld currently undergoes a painful experience with a cyberattack. A hacker attack shut down the entire service for citizens. Several servers of the district were infected and had to be switched off. Citizen data was encrypted and ransom demands were made. The effect: Social welfare payments could no longer be made, and the district's staff was thrown to manual processing of citizen requests.
How should democracies react to cyberattacks?
So, the threats are real, even though they are elusive to most. The question is how a democracy should respond to cyberoperations. Germany's Federal Minister of the Interior, Horst Seehofer, has already announced that he expects cyberattacks to threaten and influence the German elections to the Bundestag in September 2021. How should a society deal with cyberthreats and influences via social media? First and foremost, it is important to raise awareness among the public. Often, people only feel addressed when cyberattacks directly affect their daily lives, as is currently the case in Sweden and in the Anhalt-Bitterfeld district. By then, however, it is already too late.
In the form of an expert panel, the Friedrich Naumann Foundation for Freedom offers the opportunity to raise public awareness and discuss important reactions to cyberthreats. In the end, it is individuals who are responsible for IT security measures.
You can register for the online event for free via the link here.