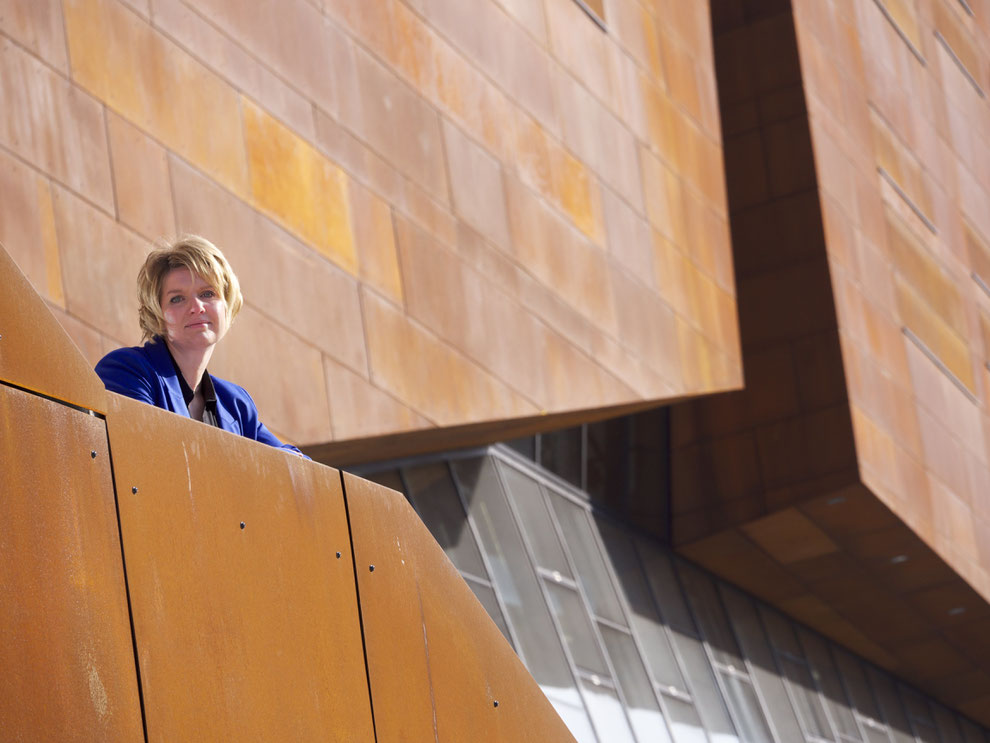 The mission is clear: LIVING INNOVATION. Prof. Yvonne Hofstetter, CEO and co-founder of 21strategies takes part in the opening of an interactive conference series. On June 29, 2021, she will deliver a keynote on the topic of artificial intelligence for companies. Bayern Innovativ is hosting a series on future-relevant topics and innovations for SMEs with leading experts. In the areas of digitalization and artificial intelligence, renowned experts will discuss the various possible applications and the opportunities for companies. The focus will also be on issues relating to the implementation of AI systems in processes and the entire company. In addition, areas of application such as medicine and the future network expansion and the further development of the mobile network standard from 5G to 6G are on the agenda.
The hybrid livestream event invites you to join in: Follow along, vote, and join the discussion. In a panel discussion, different points of view are debated and brought together. The viewers can participate via several trend votes. Just click here to register for the live event.
Keynote at Bayern Innovativ: Prof. Yvonne Hofstetter – CEO and Co-founder of a BAVARIAN FinTech
How can Artificial Intelligence be applied and used profitably in medium-sized businesses? What requirements should be met? As CEO and co-founder of 21strategies, Prof. Yvonne Hofstetter is an expert in the field of rolling out and operating AI-based control systems for corporates. She founded a FinTech that uses AI technology to optimally hedge financial market risks such as currency, interest rate and commodity price risks. As such, she is remarkably familiar with the actual issues that companies face when using AI systems. She deals with the questions associated with the implementation of AI applications daily. According to Prof. Yvonne Hofstetter, it is not only important to recognize the opportunities in the business environment. It is also important to what extent a company is ready for deployment. After all, AI-based control systems are more than "classical" software as known from earlier decades. Deploying AI control is a strategic decision that usually brings disruptive effects. Companies should be aware of integrating the AI system into the company's processes usually requires business process changes. Another question that companies should consider is the extent to which they want to hand over decision-making authority to an AI system. How much trust do they place in the technology in daily routine? Can an AI system be reconciled with the company's philosophy? Ultimately, AI-based control systems are a strategic decision in operational practice.
21strategies - an AI system for hedging financial market risks
As a FinTech, 21strategies develops and operates AI technology to optimally hedge financial market risks such as currency, interest rate and commodity price risks. In this way, the AI system contributes to the financial resilience of companies. The flagship product hedge21 is an algorithmic AI decision-making support system for CFOs and treasurers. 21strategies' technology thus makes an important contribution to the medium- and long-term strategic hedging of financial market risks and corporate strategy.
We would like to thank Bayern Innovativ for hosting the INNOVATION LEBEN/ LIVING INNOVATION event and for organizing the conference series. We look forward to an exciting discussion at the virtual event.