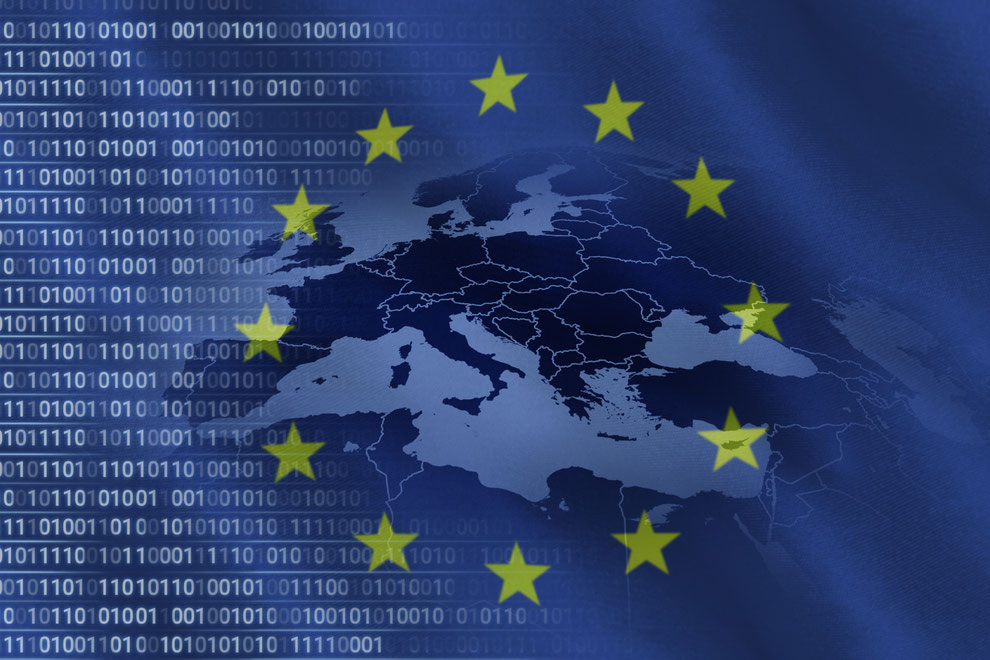 © vectorfusionart from Adobe Stock

Third Wave AI, too, raises questions about its legal and ethical compliance. Democratic supranational organizations and national governments are usually more concerned about such compliance than AI system manufacturers are. The reason: When governmental organizations use AI – as part of their digitization measures or in a military context, for example –, it is particularly them having to ensure the values they encoded in their democratic constitutions. Now, the EU is about to release legislation to rule AI and underlying data:
The EU AI Act is designed to ensure that development and usage of artificial intelligence in Europe is safe, ethical, and transparent. In April 2023, the EU AI Act is expected to pass the European Parliament. Thereafter, the trilogue – an interinstitutional negotiation between EU Parliament, the Council and the Commission – shall take place. Final pass is expected by June 2023, with a transition period of estimated 2 years to get into full force and effect in EU member states.


The Data Act is a proposed regulation that aims to improve access to and reuse of data by the government and businesses. The regulation requires businesses to share data for reuse with the government, other businesses and consumers. In emergency cases – such as a pandemic -, business shall be obliged to share data with the government without remuneration. Governments themselves, however, are supposed to be very restrictive with data sharing. Consumers, however, shall get a right to copy for data they have produced, for example when using gadgets to measure one's health. In all cases, intellectual property with regard to data shall be observed.


The Data Governance Act creates rules for data intermediaries, which are entities that facilitate data sharing between organizations. It also sets out the rules for the creation and operation of European data spaces, which are platforms for data sharing across sectors and borders. The Data Governance Act aims to promote innovation, competition, and trust in data sharing while also protecting personal data and fundamental rights.


The Artificial Intelligence Liability Directive, a proposal delivered by the EU Commission on 28 September 2022, deals with the fact that the current liability framework may not be sufficient to address the unique challenges posed by these technologies, particularly in cases where decisions are made autonomously by machines and damage occurs.
While it is the objective of all data and AI-related legislative to stimulate innovation and economic growth in the single digital market, it also raises concerns. In particular, the Data Act is overly complex when ruling three very different use cases for data sharing. Critics therefore argue that this complexity may make it difficult for businesses, researchers, and public sector bodies to comply with the regulations.
Author: Yvonne Hofstetter