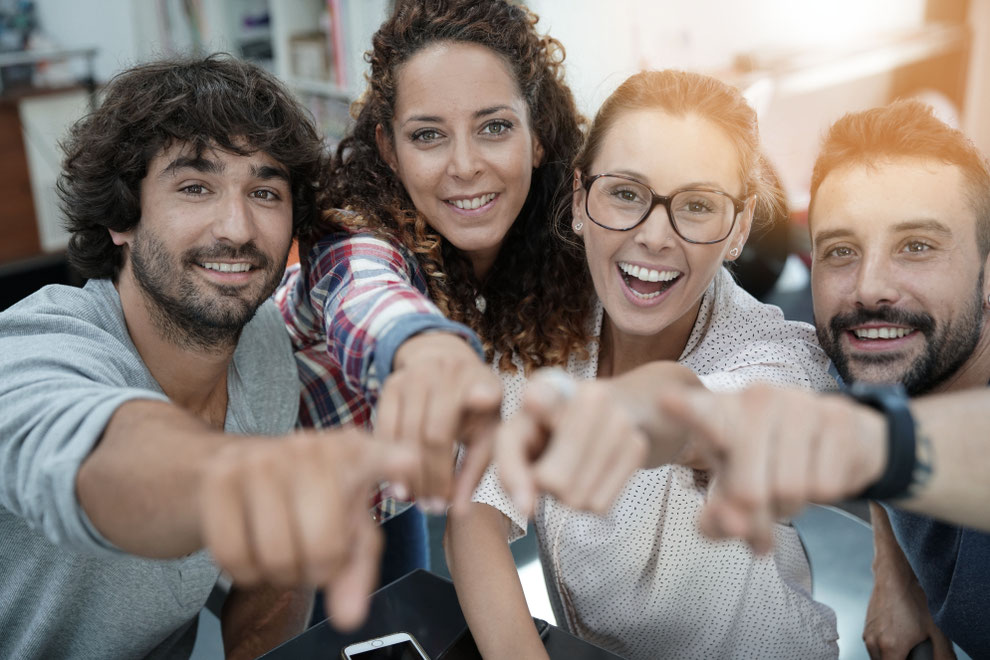 At 21strategies, corporate research is given a high priority. And not only when it comes to researching mathematical solutions to real-world problems, but also researching humanities in the light of technology impact. Professor Yvonne Hofstetter has a clear understanding of the relationship between the humanities and technological impact assessment. This results in a high standard of research projects. Corporate research next to application development in the field of artificial intelligence plays a major role at 21strategies and does not only result in innovative solutions, but also provides necessary insights in the ethical, legal and societal impact of artificial intelligence systems.
A focus on ELSA research, IEEE 7000TM and scientific training of junior staff
Prof. Yvonne Hofstetter does not only serve 21strategies as CEO, but is also honorary professor of digitalization and society at the Center for Ethics and Responsibility (ZEV) of University of Applied Sciences Bonn-Rhine-Sieg (H-BRS).
21strategies develops algorithmic planning and execution strategies powered by Third Wave Artificial Intelligence to support decision-making under uncertainty in the areas of national security, capital markets and supply chains. Hofstetter translates ethical, legal and societal market requirements articulated by the democratic society which wishes to share planet Earth with only legally and socially compliant intelligent machines. For the translation process that leads from market requirements to system functions, Hofstetter has introduced the brand-new IEEE 7000TM standard for value-based engineering at 21strategies. Preparing training material and a curriculum for a course that educates value leads as envisioned by IEEE 7000TM as well as the qualification of young blood is also part of 21strategies corporate research activities. Here, 21strategies is proud to attract the best students from H-BRS' program in International Business.
The use of AI is critical in hedge funds
So, back in 2021, bachelor student Mykhailo Dusheyko delivered an A-grade thesis on the current state of the hedge fund industry.
The importance of hedge funds especially against the context of low ECB interest rates is enormous. But much more important for hedge funds is to ensure that they generate returns beating other investment products. But how can hedge funds do? This is where the importance of new technologies, such as artificial intelligence, becomes apparent. Possible applications here are primarily the analysis of data but also the determination of optimized investment strategies to achieve higher returns. In fact, the question arises whether hedge funds can still do without the use of artificial intelligence in such a dynamic environment.
Carbon footprint AND AI: Efficient technology itself reduces energy consumption
In March 2022, bachelor student Tatiana Zavialova made a good mark with her thesis about carbon footprints of AI manufacturing companies.
Green energy and carbon emissions are becoming increasingly important for AI businesses. How can AI companies reduce their carbon footprint and use Green Energy? To what extent does the production of artificial intelligence play a role? The training of artificial intelligence in particular causes high energy consumption in data centers where such scientific computing usually is being undertaken. Hence, reducing the carbon footprint also requires the use of ecologically operating data centers. However, it turns out that data centers like to withhold information regarding the procurement of energy and the effectiveness of energy use. In most cases, the only thing that helps companies is to become active themselves and approach things from another angle. One possible solution to that is to design more efficient algorithms. The better algorithms are designed, the less energy they consume. Therefore, there is no way around efficient algorithms.
Discrimination OF female founders In the venture Capital Industry?
In April 2022, bachelor student Michelle Jarsen, who already holds a degree from UC Berkeley, delivered an extraordinary work about the question, if female founders of start-ups face discrimination when it comes to fundraising.
Especially in the tech sector, many start-ups rely on investors to achieve the necessary scaling of their business model. The importance of raising venture capital is therefore essential. But at the same time, the challenges faced by female founders in particular are repeatedly emphasized. In the media, one opinion often dominates: only a very small percentage of female founders succeed in obtaining venture capital funding. Spoiler alert! The message: "Only 3% of Business Investment Goes to Women," is incorrect and disguises a statistical trick. C. 14% is a figure which comes closer to reality. It is still low, though. The work also tackles the question of whether there is more open access to venture capital in the U.S. compared to Europe.
Just have a look at our news page often to stay up to date. This is where we will be publishing the results of our research.