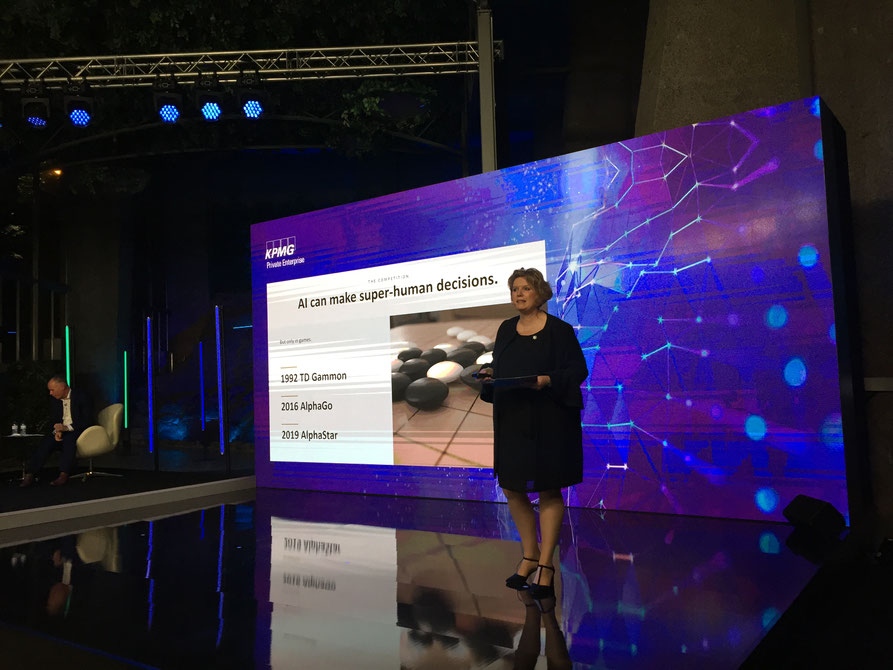 Photo: Christian Brandlhuber

On Tuesday, the final of the KPMG #globaltechinnovator took place. Weeks ago, the pre-selection already started. In a nationwide call for entries, we qualified for the preliminary round in Germany. CEO Prof. Yvonne Hofstetter convinced in a pitch with the technology. 21strategies is the KPMG "Tech Innovator in Germany 2021". Thus, we are very proud to have represented Germany in the KPMG Global Tech Innovator finals. In November 2021 the final took place in Lisbon in combination with the Web Summit 2021. A better place where "The giants of the web assemble" according to the Wall Street Journal probably does not exist.
Congratulations Krilltech. You have deservedly won
In the final in Lisbon, 17 finalists from around the world pitched. All startups were the winners of KPMG's national selections. In dedicated and passionate pitches, the Sustainable Development Goals (SDG) startup Krilltech NanoAgtech from Brazil won. It stands for the development of sustainable and highly productive agriculture with nanotechnology according to CEO Diego Stone Aires. First runner up was another SDG startup: FIDO Technology from UK helps saving water when detecting leaks in water pipes. Seeing a SDG startup win makes everybody cheering, also the "classical" startups whose objective is to focus on market and economy rather than on solving a social problem.
21strategies at KPMG's Global Tech Innovator Final 2021
CEO and Co-Founder Prof. Yvonne Hofstetter impressed many participants in a stunning pitch. 21strategies received praise and recognition for its technology from all sides. KPMG officials, press representatives and also other startups were impressed especially by the power of our tech stack that takes into account a variety of environmental variables in decision optimization. The jury consisted of top-class experts from the tech field: Alex Holt, Global Head of TMT at KPMG, Bindi Karia Venture Partner at Draper Esprit, Anthony Lacavera Founder and Chair at Globalive, Roni Michael Global Head of Innovation at KPMG, Russ Shaw Founder of Tech London Advocates & Global Tech Advocates.
We would like to thank KPMG for getting to know so many different startups and CEOs, who convinced us with their ideas and fascinated us. We would like to thank for the great organization on site. And especially for the opportunity to present and introduce our technology to such a large audience. Thank you very much KPMG. That was great!
We would like to thank all participants and viewers who cheered with us and gave us their vote. Many thanks for that. On our website you can always find out about our latest developments. Just follow us at LinkedIn.