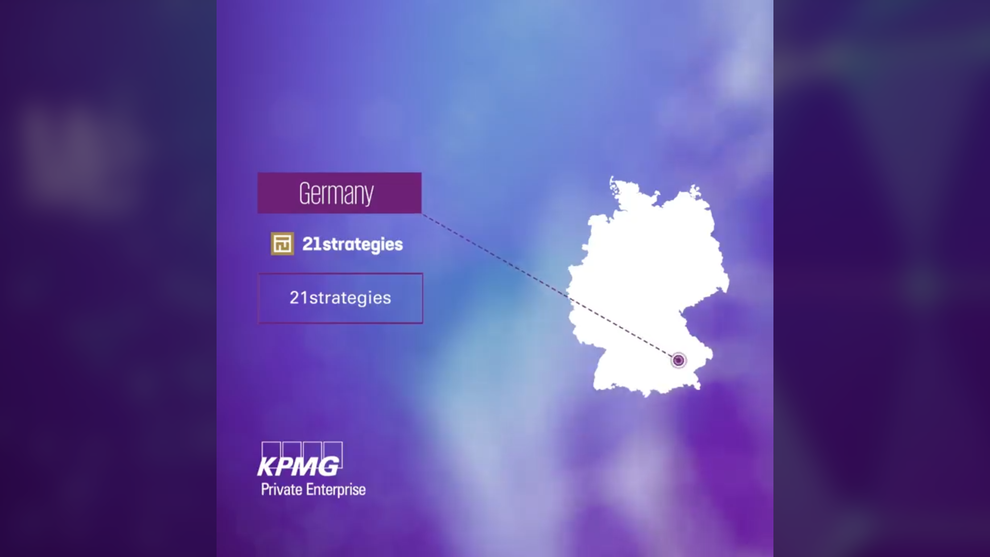 We are pitching for the global title at KPMG's #globaltechinnovator competition. Where is it taking place? At the Web Summit 2021 in Lisbon, one of the world's most important technology conferences. Our CEO and Co-Founder Prof. Yvonne Hofstetter is pitching on-site in Lisbon on November 02 from 5pm (GMT). Those who want to follow the competition and the pitch are welcome to do so, on site or online. Just click on the link and you can follow us live. And we would be very pleased about that because everyone can vote online or even from home. Therefore, we would be delighted if you gave us your vote.
Startups that have already won the national Tech Innovator have made it to the Global Tech Innovator Final 2021. The final will be hybrid. Some CEOs will be pitching virtually, while others will be pitching in person on site. The winner will be announced on the same day. The jury consists of a top-class international team of different experts from KPMG, founders, and venture capital corporations. The criteria are diverse and relate not only to the technology, but also to customer acceptance and market potential. We hope to convince with our technology and win the pitch for us. So, excitement is guaranteed.
21strategies – optimizing decisions with artificial intelligence
Our technology convinces. Our tech stack is based on next generation strategic-tactical artificial intelligence. 21strategies' technology calculates optimal decisions under uncertainty. Is it better to act now or later? For this, we offer not only a recommendation, but also decision support for those executing. The market potential is huge. Simply spoken, whenever organizations have to make decisions, they are usually made under uncertain conditions. In most cases, the external circumstances are only partially known. This is where our technology comes into play. Because it can determine an optimized strategic decision for a corresponding situation and provide recommendations for action. This enables organizations to make optimal use of their resources.
21strategies will Pitch as KPMG's "Tech Innovator in Germany 2021"
We had to prove ourselves. We did that and succeeded. We have already won the national title. A large number of startups applied to the national competition with their ideas and cutting-edge technologies. The most promising ones participated in a national pitch. We won this and since then we are proud to call ourselves KPMG's "Tech Innovator in Germany 2021". How will we do globally? Find out together with us and follow the pitch. We look forward to seeing you.