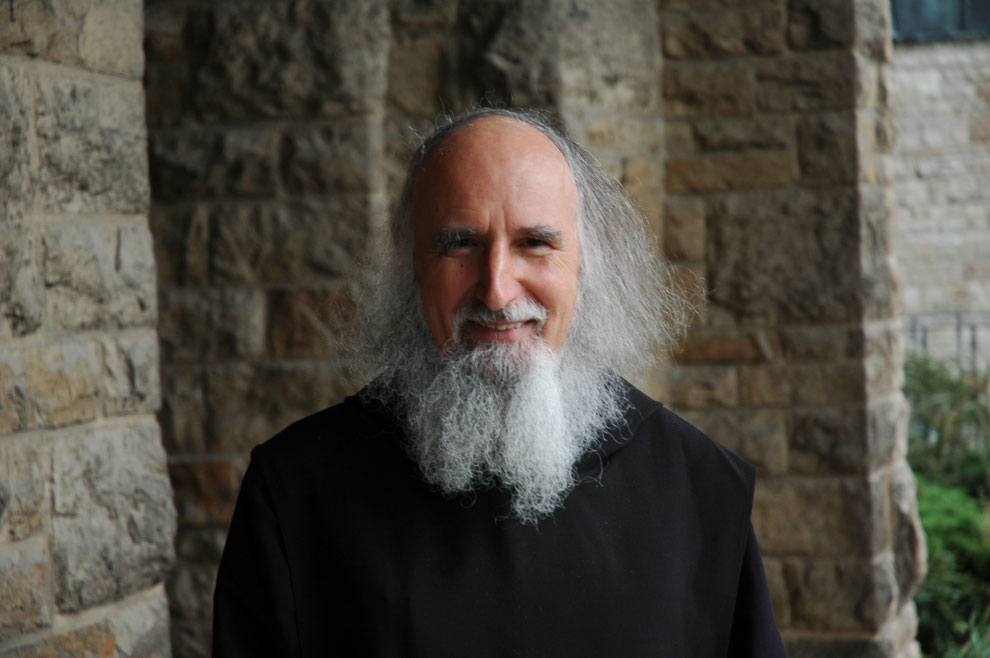 Christliches Medienmagazin pro via Wikimedia Commons

Germany may be home to one of the world's most unique investors: Anselm Grün — a best-selling author and motivational speaker who would be fabulously wealthy were he not a benedictine monk. Oh, and he oversees the investments of the Münsterschwarzach Abbey in southern Germany where he has lived since the '70s.


Grün, 76, has sold over 20 million books — he writes up to eight every year — and pilots his VW Golf throughout Germany to about 150 speaking engagements each year where he says he pockets a flat €700 for the abbey. Although he is no longer the official treasurer, he still oversees the abbey's six-figure (not seven, he says) investments, spending 15 minutes in financial contemplation every day except for Fridays when an investing newsletter arrives — then it's 20.
"It wasn't speculation but rather investment to finance our institution," he recently told the regional Mainpost newspaper — a refrain he has used in many interviews throughout the years. "Money serves people."
The celebrity monk, always sporting a lengthy white beard and flowing brown benedictine robe, is careful to point out the advantages. While treasurer from 1977 to 2013, he expanded the abbey to include about 20 different companies with 300 employees. The companies include a butcher shop, a bakery, an auto shop and a publisher, with Grün as its anchor author, though he also publishes elsewhere.
20 square meters of success
He's borrowed to invest in the stock market and even looks at advanced products like derivatives and mezzanine debt. Several years ago he splashed out on 222 acres of farmland and nearly 500 acres of forest that he reportedly got for a bargain. It's sustenance, not an investment, he swore.
All while living in a 20-square-meter room at the abbey. Much of the money — in the Mainpost he estimated his annual return at 6 percent — subsidizes the abbey's public Egbert secondary school with 800 students. He himself went to a nearby secondary before studying philosophy and theology and then, because of his job as treasurer, business administration.
But much of the abbey's wealth comes from royalties from his speeches and his 300 or so books, which have been translated into 30 languages. The books are anchored in his faith and address spiritual issues (Jesus: The Image of Humanity: Luke's Account) and personal development (How to Build Self-Esteem). But while Grün may be popular among journalists and the self-help crowd, the devout aren't so sure. Catholics have accused him of enjoying the limelight too much for a monk who's supposed to be cloistered and contemplative.
Others have questioned his interest in investing and he's found plenty of criticism for the influence secular philosophy and even psychology have had on his writings (he's supposedly a fan of German psychologist Carl Jung). For the non-devout the criticism seems fair, though he says the money serves the church and his teachings continue the non-stop interpretation of the bible. While he supports progressive ideas including women as priests and even popes as well as doing away with celibacy, he's careful criticize religious thought and not the church.
Not a contradiction
In a 2019 interview with German public broadcaster ZDF, he even answered his critics who say he should spend less time in the limelight.
"I can't control my image. To me it's not a contradiction," he said. "These articles help people to open their hearts. They think, this is someone who understands things, he is not too removed from the world and then they can understand the message."
Much in the way he bought the forest and farmland to produce necessary raw materials, his investing has also shifted in recent years. He now is looking more at socially and environmentally responsible opportunities.
"You can influence a healthy approach to business with investments," he said in the Mainpost. "You can't put numbers above people."
His upbeat, calm demeanor seems to easily perry even the most apt criticism but he is at least a good example that profits don't have to lead to excess and luxury. Anselm Grün's main message may be that investing and even professional success can benefit something other than just the person.