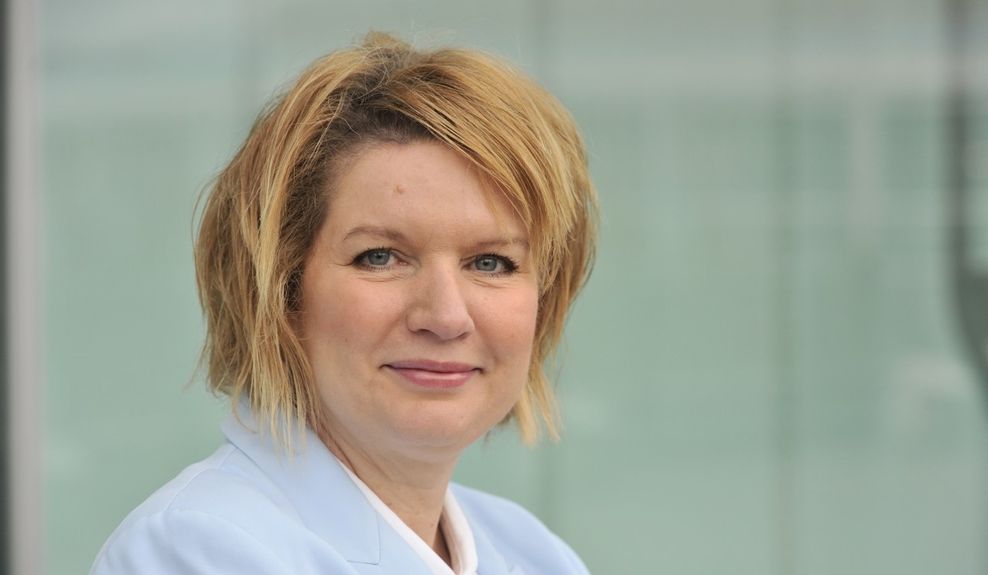 Copyright: Thomas Gebauer/Teutopress
St. Augustin / Zolling. The University of Applied Sciences Bonn-Rhein-Sieg appoints Yvonne Hofstetter as honorary professor for digitalization and society. On July 15, 2020, the President of the University, Prof. Dr. Hartmut Ihne, handed over to Yvonne Hofstetter the certificate of appointment.
Yvonne Hofstetter, 1966, lawyer and essayist, started her career in information technology in 1999 as a product manager for distributed artificial intelligence systems (Multi-Agents). In 2020, she co-founded of 21strategies GmbH and serves as their CEO since then. 21strategies provides Industry 4.0 for CFOs of companies trading globally and provides AI-processed relevant information about currency and commodity markets.
Hofstetter has been a sought-after keynote speaker on the subject of technology assessment since 2013. In the media, she often speaks about the social and political consequences of artificial intelligence. Her books "They Know Everything" (2014) and "The End of Democracy" (2016) have been published by C. Bertelsmann Verlag. In 2019, she published her latest book "The Invisible War" with the publisher Droemer Knaur. In 2018, Hofstetter was awarded the 53rd Theodor Heuss Prize for her commitment to democracy.
Hofstetter will expand her teaching activity in the future. An inaugural lecture on the topic "Legitimation of normative ethics using the example of ethical AI" is planned. Due to Covid-19 restrictions still in place, the lecture date has not yet been fixed. Further teaching and student counseling shall take place on the topic of "startups". In doing so, Hofstetter wants to contribute to the objective of a university whose educational success is also being measured by how many active startups it puts forth.