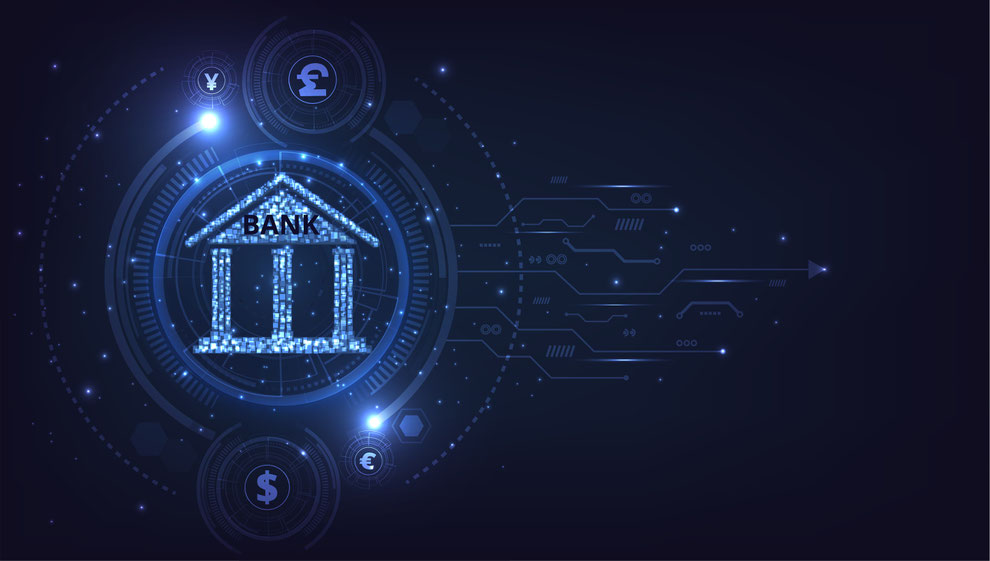 What might the bank of the future look like? Startups like 21strategies play a crucial role in shaping the future of banking. Prof. Dr. Joachim Wuermeling, Member of the Executive Board of Deutsche Bundesbank, gave his impressive perspective on this. In a keynote speech at the International Bankers Forum, he highlighted, among other topics, the importance of startups for the further development of banks and assumes a future symbiosis.
A symbiosis of multiple technology companies
The financial system of the future has not yet fully been shaped. Yet, many questions still remain unanswered, such as the scenario of getting a financial system without intermediaries and consequently, without banks. In short: decentralized finance, thanks to blockchain technology. In addition to many as yet unresolved issues, such as regulation, decentralized finance would also require an institution that controls a network. So, according to current understanding, decentralized finance would not work entirely without intermediaries.
What is already emerging, however, is an increasing combination of different companies in the financial system. Impact: The value chain will probably no longer be mapped by banks alone. Technology startups, and FinTechs will also be involved. It is becoming more apparent that a combination of them all might form a financial network in the future. Various companies will take over parts of the value chain. The same applies to banking products. These could be removed from the bank and integrated into other applications or platforms. The keyword here is: Embedded Finance. According to Prof. Wuermeling, the driving factors are primarily highly technologized companies. Most of them are IT specialists with in-depth domain knowledge. To Wuermeling, domain knowledge is a basic prerequisite for being able to efficiently apply the knowledge of the mechanisms and modes of action of the markets, even in a highly technologized world. It allows a symbiosis of new technologies and the traditional banking business. This is already evident in the existing banks and in the cooperation with FinTechs. More often, those are taking over important components of the banking business and are thus becoming key specialists in their field. However, Wuermeling still sees the heart beating on the side of the banks.
In addition, traditional banks would also expand their offerings in the digital field. Accordingly, future behavior of Big Tech or future regulations would also be an open question and not yet predictable.
the role of deep tech startups like 21strategies
What is the role of startups in a future finance and capital sector? Prof. Wuermeling assumes a symbiosis of banks and different tech startups for the financial sector and sees enormous technological potential in it. Not only for higher efficiency, but also for an enormous contribution to more stability.
21strategies, for example, specializes in smart algorithmic hedging of currency and commodity price risks, a typical supply and value chain task. 21strategies, among other products, offers AI-based hedge planning in complex-dynamic capital market environments at machine speed to protect companies' Cash Flows against volatility of foreign currency or commodity rates. To do so, 21strategies computes the optimal timing and sizing of financial derivative procurement. Thus, 21strategies contributes to a significant extent to more stability in international currency flows. In finance and capital, technology startups like 21strategies, whose tech stack is being deemed 3rd wave artificial intelligence, are becoming increasingly important and will soon be indispensable.