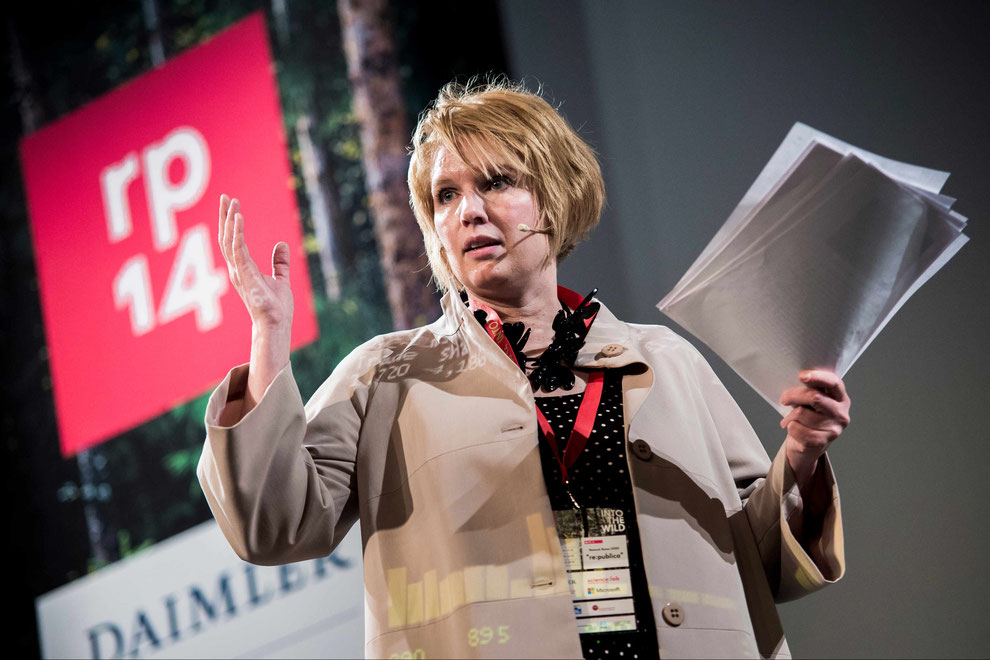 Photo: republica/Gregor Fischer
University of Applied Sciences Bonn-Rhine-Sieg (H-BRS) newly offers a Master's degree programme that supports entrepreneurs who want to create their own business based on their own unique ideas. The "Start-up Development" MBA programme, which is taught in German, offers a unique opportunity to combine developing an innovative business concept with earning a Master's degree. The high proportion of online learning affords students plenty of flexibility when it comes to planning their own study schedules.
Yvonne Hofstetter, CEO of 21strategies and professor for digitization and society at the Centre for Ethics and Responsibility (ZEV) at H-BRS, contributes an online weekend seminar titled "Social Entrepreneurship" on Saturday, 15th January 2022, and Monday and Tuesday, 17th-18th January 2022, after work hours to the university's new Master's degree programme. The seminar's teaching material is fully available online and consists of video lessons, expert interviews and live mentoring interactions between the students and the professor. The objective of the seminar is two-fold: Entrepreneurs will learn about the difference between social/SDG startups and "classical" firms. And the seminar is intended to be a crash course to a live and online 3-min pitch with institutional investors.
To participate in the "Social Entrepreneurship" online weekend seminar, students need to be registered with the H-BRS "Start-up Development" MBA programme. For more information, contact yvonne.hofstetter@h-brs.de.