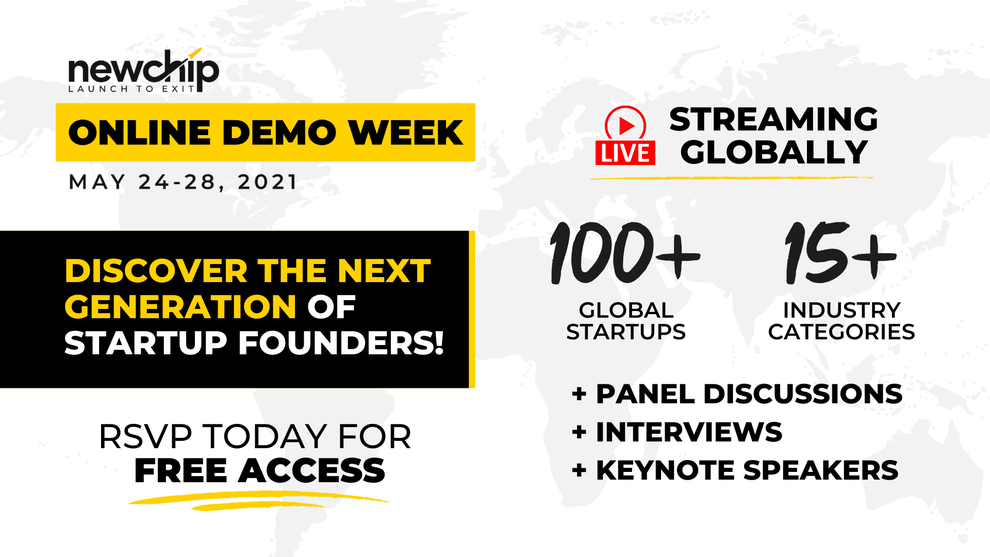 Finally comes Online Demo Week! Starting at 6:00 PM - CEST we will be presenting our pitch deck video at Newchip Demo Week. We are proud to present 21strategies right after the opening keynote. Over 100 international companies from around the world are pitching for potential investors. Over 800 VCs from the US, Europe and China are looking for innovative business ideas.
Newchip is an American accelerator that offers us the opportunity to network with a variety of investors and startups. We are especially looking forward to interacting with other experts, speakers and thought leaders in the Fintech and Artificial Intelligence fields. As part of the Newchip ecosystem, we want to share our ideas and inspire each other. The most important and innovative industries are represented alongside Fintech. Topics range from medical technology, clean energy to advertising technology. It promises to be exciting.
The entire Demo Week will take place online from May 24 to 28, 2021 starting at 5:00 PM - CEST. If you want to find out about current and impactful innovation ideas, you can get a free ticket for the entire week with just one click on the link below.
Register here for the event. We look forward to seeing you!